" You ask me to go back to that weak... simple minded little creature that I once was. Yet I wonder, if our positions were switched, would you do the same for me? "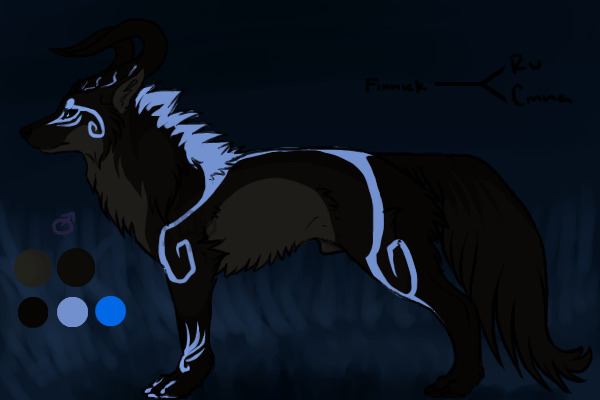 "Don't waste my time with fabrications and falsehoods, You and I both know the answer is
no
."
Finnick is no longer that sweet gentle young male he used to be. Even before his fathers territory had been taken he'd grown distant, and recluse. But it was not until the former king had re obtained his territory did the prince begin to show his new colors. He has grown extremely eloquent, and quite zealous, he epitomizes the mentality of those he holds in close company.

Some may go so far as to call him 'crazy', but he believes that is utterly a matter of perspective. He is just a defender... (or maybe an enforcer) who enjoys nothing more than humming/recreating the sweet music created by the artists of Oscora, and quoting old and new philosophy of their time. He normally chooses to indulge in both while using his scythe to cut open and kill the latest transgressor of his fathers or Xerxes pack.

Dont mistake him, he is undoubtedly loyal to the cause against the Felidae, and he believes any coward or traitor are undeserving of their lives.

He has gone so far as to create a group which hunted down such individuals and murdered them in the most exaggerated way possible. Each time was different. No coward nor traitor has escaped his team. However their identities are concealed so that they remain anonymous in the event that they are witnessed in the act. Though that has yet to happen.

To this day he runs the group with the anonymous individuals, and no one has discovered who their identities really are.

Like some, Finnick's professions have gotten him some addictions. He often takes the accessories and weapons of the targets he kills as trophies. But like a hunger that cannot be sated, he can never seem to find completion for his collection.

((tbh if anyone wants to do this little gang thing I'm open just send me a pm with the name and personality of your turie and we can talk it through! Lets keep their identities a secret for now e u e mystery is fun))

WIP!